One of my favorite ways to utilize the abundance of greens, which seem to come in feast or famine cycles, is by making greens powder.
Greens are considered one of the best sources of nutrition available. This can include any type of greens: kale, collards, beet greens, herbs such as parsley and cilantro, lettuce, and even weeds such as purslane, clover, and dandelions.
They are very alkalinizing, meaning they help restore a healthy acid-alkaline balance in the body. But keep in mind that greens aren't a replacement for other vegetables in your diet. It's still vital to consume a wide variety of fresh vegetables and fruits.
Making your own green powder has many advantages:
it is a great way to use leftover greens

saves money - A LOT of money!

puts you in charge of knowing where your nutrients have been
Easy-Peasy Organic Greens Powder
Take off the stems. Thicker greens have stems that become quite hard when dehydrated, and can be difficult to turn into powder.

Dehydrate. Pop into a dehydrator for 4-8 hours, or in the oven at 200 for two hours. They shrink quite a bit, so put them close but not over top of each other. (This is my favorite dehydrator.)

Note : Cooking the greens reduces the amount of oxalic acid, which may be a good option for those with certain health conditions such as kidney stones.

Grind into powder. Then strain through mesh into a jar or into another container of your choice. Keep sealed and in a cool, dark place or a refrigerator to keep fresh.
Not ready to make your own yet? Here are some of the best greens on the market :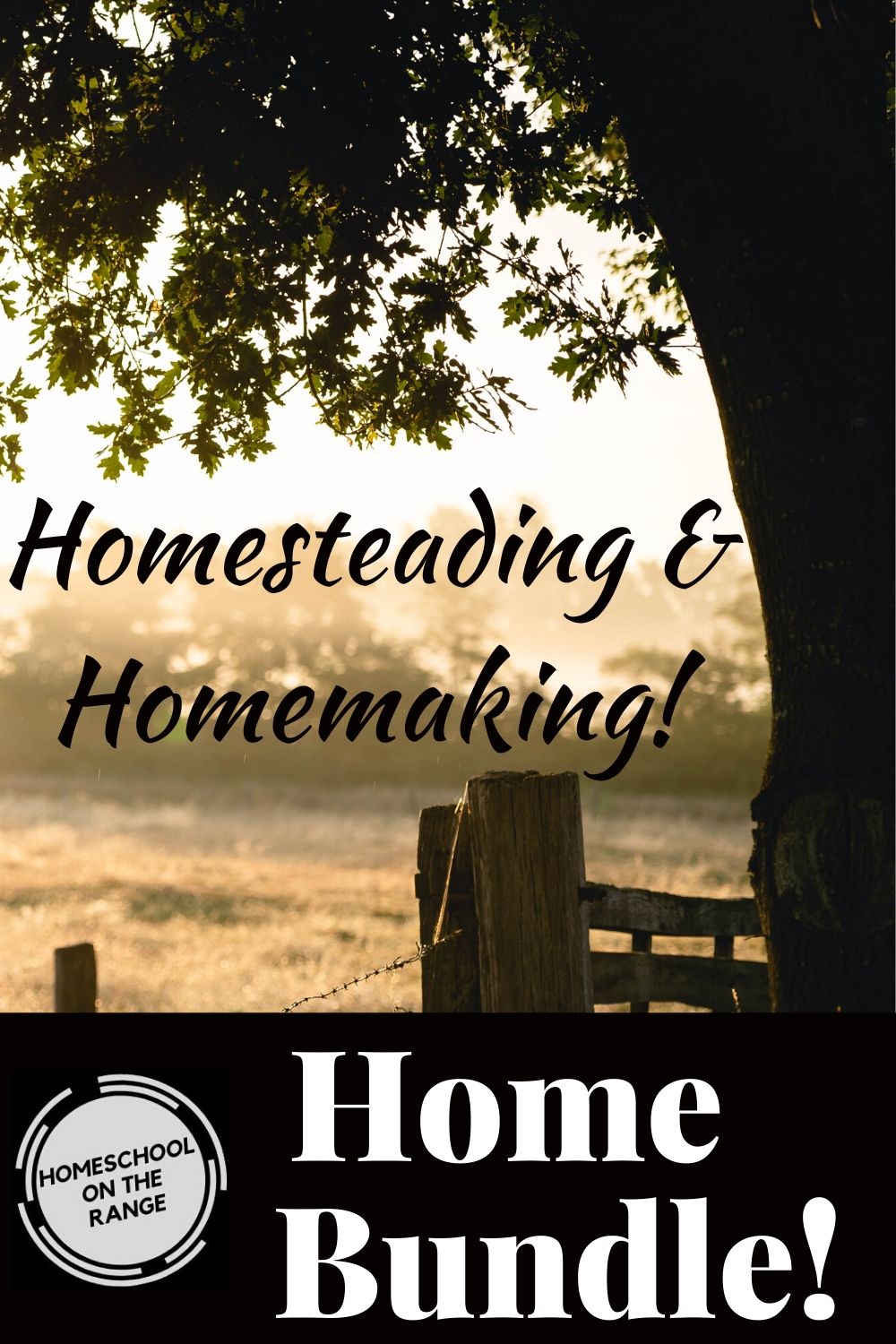 Pick up the Homemaking & Homesteading Bundle in our Cottage Shoppe!
The bundle includes twenty-four tutorials with background information for anyone who is interested in homemaking and homesteading. Topics are broken down into:
In the Kitchen – Fall & Winter

In the Kitchen – Spring & Summer

Around the Homestead – Inside

Around the Homestead – Outside
This homeschool homesteading course is designed for anyone who has a desire to live more independently and prepare much of what is needed each day using their own hands. In this elective course, the student can learn how to work for what they want by making it themselves, instead of participating in an "on demand" society. Homeschool students of all ages learn patience, along with the skills needed to make their own cleaners for the home, sunscreen, homemade ketchup and dry mixes, as well as how to choose animals and prepare for emergencies, and much more. Learning the patience and usefulness of "doing it yourself" can be immensely helpful not only in the sense of living a healthier life, but also for the budget!