You have been homeschooling successfully for years, but the thought of homeschooling high school overwhelms you.
Why is that?
We can feel the pressure of transcripts, keeping records, giving grades, and making sure our son or daughter is able to get into college or the work force.
Okay, take a deep breath!
You can do this!
Yes, there are some changes to come in your home school, but they are actually very doable! You've already done the hard part by teaching your child to read!
Let's unlock this mystery of homeschooling high school together. The most mysterious things about high school are graduation requirements, credits, planning, and course options.
Ready?
Graduation Requirements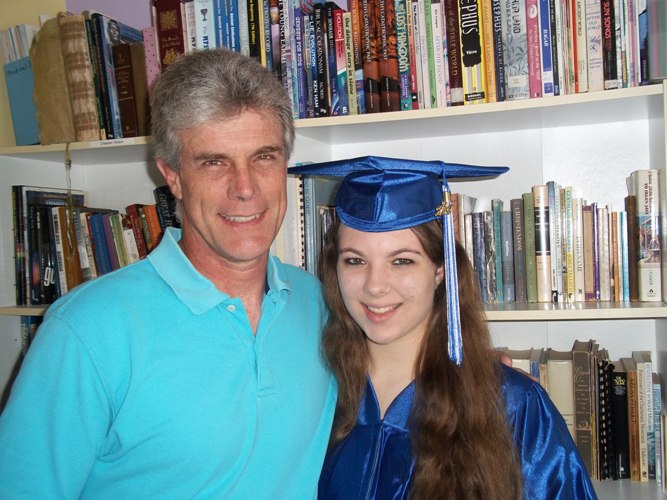 Let's look at the finish line to make running the race easier. What needs to happen so my teen can graduate high school?
Every state is different. What are the high school graduation requirements for homeschoolers in your state?
Notice I said homeschoolers, not public school.
In our state of Florida, we can make our own graduation requirements. Now, I use the Florida requirements as a guideline since colleges will be looking for some uniformity there, but my graduation requirements are a little harder and include Bible, extra Life Skills courses, and leadership training.
If your teen is going to college, it is good to keep in mind what colleges look for in addition to your state's requirements.
Colleges like to see:
4 credits English

4 credits Math

4 credits History/Government/Economics (Social Studies)

4 credits Science with Labs

2 credits Foreign Language

Variety in Electives
What are Credits?
Oh, that brings up another subject. What is this mysterious thing called credits?
Just so you know, credits in high school are different from credits in college.
A college credit is usually based on the numbers of hours a college student spends in class, while a high school credit is equal to 150 hours of classroom time.
That means if your child takes a 3-credit college course while dual-enrolling, he will get 1 high school credit.
Florida requires 24 credit hours to graduate. Each credit is about a school years' worth of work assuming a student is taking 6 classes a year.
For more on high school credits, read my blog post, What High School Moms Need to Know about High School Credits.
Make A Flexible Plan
Making a flexible high school plan for each of my teens was a life saver! It gave me structure and kept me moving toward that goal of graduation.
I decided that a 5-year plan would work better for us because some high school courses can be taken in 8th grade and counted toward graduation. 5 years gave us more time!
Each of my teens has a file called "XXX's High School Plan" and it lists everything we want to cover in high school year by year. Then when we change plans to take advantage of educational opportunities or desires, we juggle things around. Doing this helps us to realize we still need a health credit or 1 more science with lab.
For more on making a flexible high school plan, read my blog post, The Easiest Way to Create a 5-Year-Plan to Homeschool High School.
Your destination is graduation, and now you've unlocked the mysterious basics. Let's explore and investigate the endless options for high school courses!
Course Options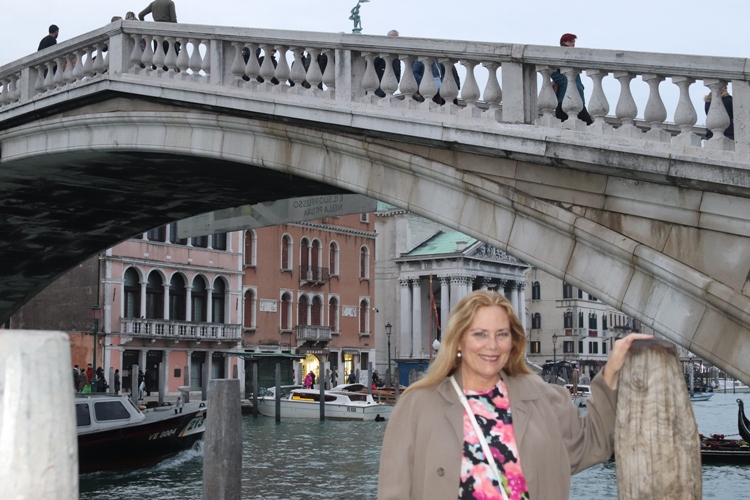 There are so many options out there to get high school credit.
Jimmy took a sound technology course by serving at church on the sound team, attending training sessions, and serving weekly for 2 years.

Jenny Rose took a songwriting course that included learning about song writers from Pope Gregory and St. Frances to modern writers like Chris Tomlin and Kari Jobe. She practiced piano and guitar, wrote songs, and performed them at homeschool co-op Fine Arts Night and specials at church.

Julianna took a debate class at a nearby college as a dual-enrolled student.

Shine took a film writing course by attending a week-long Christian filmmakers conference and creating several short films after she returned home.

Katie Beth listened to audios for American history. They were recordings from a 2-week intensive conference.

My father-in-law created a short story course with audios and assignments that were mailed to him for my older daughters.

All of my teens enjoyed a few courses with other teens in a high school co-op.

Marla took geometry at a local high school for 1 hour per day.

Several of our courses just used classic literature and/or living books. No textbook!
There are also online courses galore! The possibilities for high school courses are endless.
For a crash course in course creation, read my blog post, How I Design My Own High School Courses.
Is there more to unlocking the mystery of homeschooling high school? Yes, let me let you in on some hidden mysterious secrets.
Ready for the Big Reveal?!
Revelation: Education is for Life not Credits
True education is an invaluable gift. You are the giver of a treasure when you give your teens a rich education. Teaching children to think logically, giving them the tools of learning, and requiring them to read challenging books is a blessing they will treasure later in life if not now.
Education rich in truth does more than prepare us for something we do, it changes who we are!
Revelation: Classic Works, Living Books, and Timeless Literature Still Work Best
Nothing is more valuable than a well-written interesting book. Whether it's Herodotus' histories or Adam Smith's economics masterpiece Wealth of the Nations, books enrich our vocabulary and provide insight into complex ideas and frameworks.
Classic literature engages our emotions while building pathways in the brain that make learning everything else easier to learn. I don't know how that works, but I have experienced that it does.
Reading challenging works and interesting explanations in living books take us on an adventure of learning like nothing else in the world.
Lavish your children with books of all sorts! They will be richer for it!
Revelation: Relationships Matter More Than Schoolwork
With all that said about books, the most important part of homeschooling is communicating love to your teens. These wacky wonderful always changing people keep us on our toes and sometimes, let's face it, they can be hard to understand and deal with.
I know you love them—that's why you are homeschooling. But that's not enough. Communicate that love in a lavish way that they can receive and embrace.
Uncover what beats in their hearts and seek to connect in that area. They are questioning things and trying out their wings one minute only to be seeking comfort and security the next. It is an exciting time!
Make your relationship with them a priority and don't give up!
Freebie!! Get your free 100 Homeschool Hacks and Reading Lists.
Revelation: Introduce Your Teens to Jesus
Some of the questions teens have are related to their faith which once seemed unshakeable. Don't worry about the doubts they are expressing. Answer their questions. Give them resources like More Than a Carpenter and Cold Case Christianity.
Pray for them that they will encounter Christ and experience a living active faith. Many of our teens can feel so much guilt over those hidden things that no one talks about. Talk about sex, masturbation, pornography, and all the awkward topics. Give them biblical answers or send them to someone who will talk to them.
Let them experience God's grace. He forgives us and redeems our life from the pit! He uses broken people filled with new life from His Spirit. Nothing is impossible with Him!
Revelation: Your Teen Needs a Cheerleader
Cheer your teens on! They need to know they are worth cheering for, that they have a future.
Make sure that they hear you praising them at least 10 times more than correcting.
Revelation: You are the Perfect Person to Homeschool Your Teens
All of us can feel insecure in our homeschool adventure, especially when we turn a new corner. So, let me remind you: You are the perfect person to homeschool your son or daughter!
God gave your children the perfect parents. He did not make a mistake. And every flaw in you will remind them that only God is perfect. That is okay.
Enjoy the process. Learn along with your children. Make time for fun. Cheer them on! And make sure there is someone cheering you on.
You can do this!
Until next time, Happy Homeschooling!
Love,
Meredith Curtis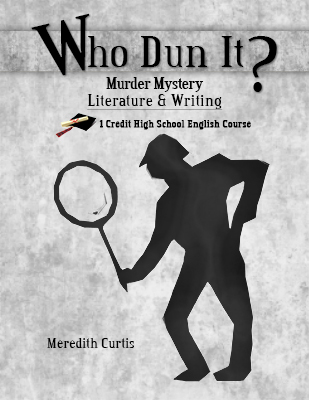 Giveaway!! The author has generously offered to giveaway access to the Who Dun It high school course. This is their most popular English Course :) :) If you are a cozy mystery lover, you will love ready cozies and writing your own mystery!
Enter to win on the Homeschooling Upper Grades landing page!
You may also like...
***************
Meredith Curtis, pastor's wife, homeschooling mom of 5 amazing children, and doting grandmother, has been married to her college sweetheart for over 35 years. She loves Jesus, leads worship, teaches, writes, leads a homeschool co-op, mentors ladies, and sometimes even cooks dinner! She is the author of Unlocking the Mystery of Homeschooling High School, Who Dun It (1-credit high school English course), American Literature & Research, and God's Girls 105: Homemaking. Meredith wants to encourage homeschooling families to be joyful and successful in their homeschool adventures, all the way to high school graduation. You can find Meredith at PowerlineProd, Facebook, Pinterest, Finish Well Podcast, and Instagram.